Going Solar
.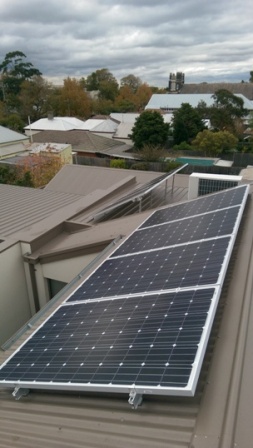 If you would like to go solar with us, make sure you select the correct option for your personal or company needs. These are simple and cost effective methods of getting solar panels without the stress of installation, operation, maintenance, and those hefty upfront costs. Consider going Solar today!
Learn about solar panels, inverters, racking, switchboards, meters and all other solar components with detailed information on the science behind solar technology. Photovoltaics creates direct current (DC) electricity from solar power. Solar panels are used to absorb sunlight to be converted into usable alternating current. It is then directed to your appliances or machinery and excess solar energy gets fed into the grid for which your retailer pays you.
Going solar is easy with us. The basic steps to getting a solar system with us are as follows:
You request a quote from us, we respond

We design your system and lodge a grid connection application

The system is approved and we order the materials

We install the system

ensuring quality workmanship

and least impact on your household or business operation
We provide you with training on the system monitoring and shut down / start up


An independent electrical inspector checks and approves the system

The system is commissioned and you can enjoy clean energy

The retailer will then reprogram your smart meter to allow for discounts on your energy bill
There are many benefits to installing solar panels. The advantages of solar greatly outweigh the disadvantages. Solar power is clean and sustainable. The sun provides an infinite resource, which will secure your electricity needs for years to come. As fossil fuels become more scarce, their prices increase, leading to higher energy prices. With a solar system you are less affected by electricity price rises and at the same time increase the value of your property. Take advantage of the Australian government's 30% solar subsidy while it is still in place.
Contact us for more information.
Here you can find answers to the most frequently asked questions about going solar. You can find out more about how going solar can financially benefit you from our reference page here.
This is what our customers say:
"We are happy to recommend Sustainable Solar Services, on top of designing our system to our needs, they gave us loads of assistance finding solutions to roof access, a cost effective maintenance schedule, and a good rate on our finance package. We will soon be building a second new factory building on our property and we have no hesitation asking Sustainable Solar Services for input on a bigger solar system that suits our energy demands. 5 stars."
Andy / 33kW Commercial Solar Panel System in Melbourne, Victoria.
Going solar for the benefit of the Earth!