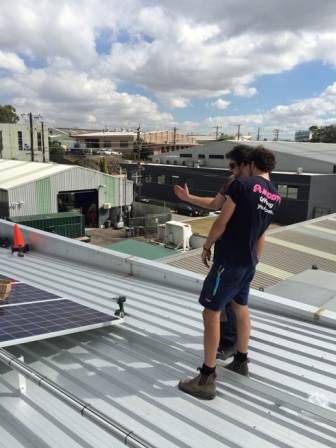 Supply & Installation

Once a client has decided to proceed with a solar installation, a detailed system design is completed and SSS then lodges an application for grid connection with the local electricity distributor. 
The client is then notified of an installation date. The installer will discuss the location of the inverter, solar panels, and cable pathways with the client. Installations in the size of a 5kWp system generally take one day to complete.
The installers will place the panels on the roof, and the inverter as agreed with the customer (preferably in a cool, well-ventilated spot). Cabling will be run from the roof to the inverter and from the inverter to the switchboard. In most cases, the cables can be hidden in cavities or walls giving the installation a neat finish. Once all solar components have been installed, the system is tested. The installer will then explain to the customer how it works and finalise paperwork.
+
Electrical inspection
It is mandatory in Victoria to have every solar installation inspected by an independent electrical inspector. The inspector supplies SSS with a Certificate of Electrical Safety (CES) upon completion of inspection. The inspection is typically done on the last day of installation, after which the system is commissioned and you may already consume solar energy!
Paperwork for Connection
Retailers do not allow for solar connection to become active unless they receive a CES, a Solar Generator Connection Form and a Electrical Work Request (EWR). SSS will send all this paperwork to the retailer as well as to the customer in order to be informed when it becomes available. Once that has been done, we can assist in following up with the retailer to ensure timely processing.
Reprogramming/exchange of your Smart Meter
Every solar system requires a bi-directional smart meter. Most clients in Victoria will already have a smart meter installed. Reprogramming of the meter would be required and this is charged to to the client by their retailer. In rare cases, a new Smart Meter is required.
The responsibility for this lies with the local distributor, e.g. Powercor, Ausnet or others. This can take up to three months to install a new meter or reprogram it. Usually bi-directional smart meters will display 'kWh exported' or 'kWh generated'. These are easily reprogrammable for solar.
Some smart meters may not indicate such, but can still be used for solar. The retailer can provide details about the meter installed at a premise. Once the smart meter is reprogrammed, any solar energy sold into the grid will be deducted from the electricity bill. Distributors charge for this around $200…$300.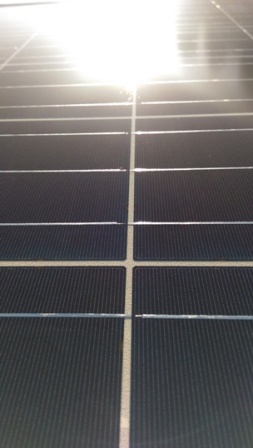 Switchboard
According to regulations, when installing a solar system, up to date switchboards are required. If a switchboard is non-compliant, the electrical inspector will not approve the installation job and will not supply a CES. During the site visit, we can suggest whether your switchboard needs altering or updating. On the day of the installation, our licensed electrician will inform you of any alterations required.
If you have doubts, we can take photos and send them to our electrician or you can consult an electrician of your choice. These alterations/upgrades can be done by our electrician on the day of the solar installation or through an electrician of your choice. In case slab heating or electric hot water systems exist on site it is likely that additional timer switches and further alterations to the switchboard will be required.
Monitoring Equipment
All our inverters are supplied with a data logger for accurate and convenient monitoring of your investment. Additionally you will be able to see the data and monitor the performance of your system on any PC via a free software or web-interface or on the display of the inverter.
For our outright purchase or leasing customers, if you purchase a maintenance package from us, we will monitor the system for you and advise if we detect that something is wrong with it. For our Sponsoring customers this service is standard. Our maintenance staff will then check the system and assess corrective measures.
Solar Maintenance

With our own maintenance team in place, SSS's project team is unrivaled in the market and represents an efficient, low risk, full-service solar solution.
Please refer to our recommended maintenance schedule and secure optimal system performance through continuous monitoring and maintenance by our experts. As part of our service, the first maintenance inspection for our metropolitan installations (after one year of system operation) is free. You have the option to continue with this service by contracting single visits or a discounted long-term maintenance service. During the inspection, we clean the panels, tighten all nuts and bolts, test the system as well as check all electrical connections.
Go solar today! Contact us for more information.
–
–
This is what our customers say:
"We are happy to recommend Sustainable Solar Services, on top of designing our system to our needs, they gave us loads of assistance finding solutions to roof access, a cost effective maintenance schedule, and a good rate on our finance package. We will soon be building a second new factory building on our property and we have no hesitation asking Sustainable Solar Services for input on a bigger solar system that suits our energy demands. 5 stars."
Andy / Commercial Solar Panels 33kW System in Melbourne, Victoria.