Solar Site Assessment – Rooftop PV
SSS may conduct a thorough solar site assessment to initially determine your eligibility for solar PV. Key factors that will determine the eligibility are:
Roof structural integrity
Your building needs to be able to cope with any stress that the solar panel system will apply to it. SSS will not start an installation until it is satisfied that your roof will be able to sustain an installation of a solar system. We will do nothing to jeopardize the integrity of your roof or building. Any holes or defects in the roof must be addressed prior to installation to ensure the safety of our workers and the protection of your building and its contents.
Shading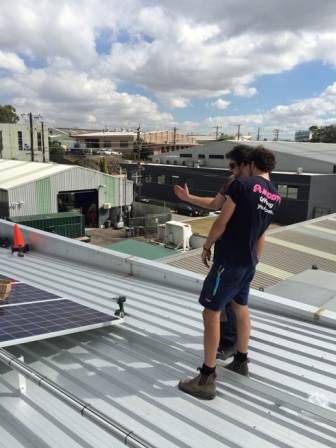 Any shading at all must be avoided to ensure that the solar panels are operating at their maximum efficiency. If even the smallest part of the solar panels are shaded it can alter its electrical power output and compromise the performance of the whole system. It is essential that every solar panel is producing the same amount of energy as the next solar panel. Thus upon inspection, if any part of the roof that has been designated for solar panel installation is shaded, we will recommend some manageable solutions so that you can still enjoy the benefits of solar power.
Hazards
Before we can start work on installing your solar panels we must ensure that your building is a safe working environment. Hazards can take many shapes and forms. Our solar site assessment is crucial for hazard identification and elimination before any work is initiated. Again, once the site inspection has been completed some suggestions and recommendations will be made to make a solar installation possible.
As a result of this thorough solar site assessment, SSS will be able to design a system that suits all your needs. It will also allow us to provide you with a product that will be problem free and saving you money in no time at all.
Custom Design
Our team of in-house solar engineers will design a system that is tailored to your exact needs. Upon the findings of the solar site assessment our team will design a system that does not compromise any part of your building. It will also be tailored to your electricity usage, making sure that the size of the system we install is sensible and suitable for your requirements. With your collaboration SSS will strive to maximise the usable roof space to save you as much money as possible on your electricity bill. This once again, takes the hassle out of your hands. We will take care of all the administration making the whole process stress free.
Site Evaluation – Utility-scale projects
Our solar experts have been involved in many solar projects in different countries and know what makes a site feasible for solar developments. We assess any chosen sites you may consider and derive evaluations of many decisive aspects, providing you with a tangible decision base for the "Go/ No-Go" you need at the beginning of each project.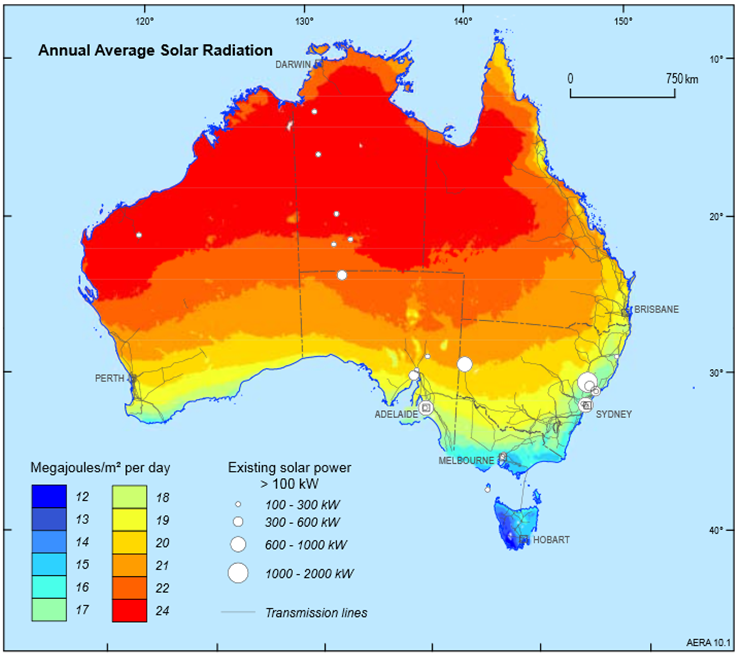 Source: ARENA, Bureau of Meteorology 2009, Geoscience Australia
Items we will look at for Greenfield projects are among others:
Diffuse, direct and global solar resource on site

Diurnal and seasonal resource distribution

Other meteorological features

Site topography

Potential shading

Horizon Line

Visual impact to surrounding stakeholders

Albedo Factor

Site access & logistics

Grid connection

Soil conditions

Potential interferences by animals or other occupants

Estimation of expected energy generation
For existing projects we additionally offer in-depth system and component inspection and production data analysis.
Make sure you detect all potential red flags before developing a project and let us accompany you on your way along the project life-cycle.