Operation and Solar Maintenance Support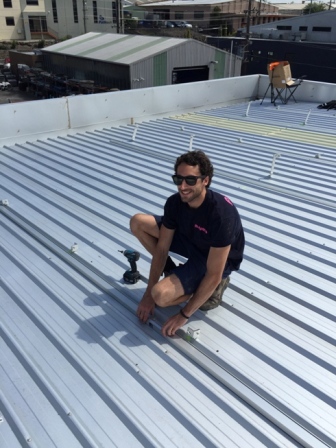 SSS offers a solar maintenance support package for PV installations. This ensures that the solar panels are cleaned regularly, the components are performing to their optimum potential and any unforeseen costs that occur due to inverter failures or similar are covered. You don't want to run the risk of poor performance after installation as a result of external factors. If you want your system to run smoothly over its whole lifetime, allow us take care of it and provide you with all the maintenance needed.
Our solar maintenance support package at SSS includes an annual inspection. We will perform module cleaning, check the integrity of all the components and perform some electrical tests.
SSS will be able to monitor the performance of the solar panels remotely. If we notice a drop in performance we will organize a visit. We can then come out on site to inspect and clean the panels. The most common cause of a performance slump is from debris falling on the panels and blocking them from the sun.
SSS knows about the relevant parameters to assess in solar plants, whether it is PV or CSP. By analysing the production data of operating plants it is possible to track the performance and detect potential shortcomings at an early stage. For projects which are under performing, it is recommended to have a deep look into the historical production data and potentially have SSS visit the plant in order to inspect the equipment.
Moreover SSS may assist during the design of scheduled maintenance outages. As well as assist in the analysis of the source and the identification of optimal remedial measures when unforeseen corrective maintenance tasks occur.
For maximum comfort we may include an insurance against any potential risks to the system output. This will also cover expenditures for inverter electronics which commonly need to be replaced about every ten years.
Please contact us to discuss our approach and find out what we can do for you as an individual or organisation.